This is going to be a quick post today, seeing as how it's New Year's Eve and all, and there's many a thing to be done… Actually, who am I kidding? It's going to be pretty much exactly like that twitter photo of Squidward at 12 o'clock for me. (You know the one) Anywho, this is all about what I'm looking forward to in the next 365 days. 2015 looks to be a much stronger year than 2014, so videogame-wise, things should be fine. Now let's all just hope that Episode 7 doesn't suck.
THE 2 GAMES THAT I'LL FINALLY GET A PS4 TO PLAY
– Uncharted 4: A Thief's End
If you read the first three reviews that I've posted onto this site, then this one is a no-brainer. Naughty Dog has been consistent in their ability to create quality titles since the era of the original Playstation, and after watching the trailers, I feel confident that the next (and most likely final) entry in the Uncharted series is going to be another home run for Sony. ND has always been able to achieve the best of the best in terms of technical achievement on their consoles, and I'm expecting to see what the PS4 is truly capable with A Thief's End. (I mean, just look at Drake's face. How am I expected to resist gently caressing that?)
– Mortal Kombat X
You know, I don't often say "yasssss, betch. Yasss," but when I do, it's generally because some morsel of news has been dropped about this game. Seriously, every new crumb of sustenance I can find about this game, be it new gameplay or a new kombatant trailer, and it is pretty much the highlight of the day. I'll probably wait out for the inevitable "ultimate" edition, though, seeing as how Netherrealm Studios has historically put out great DLC add-ons post-launch. Everything about next year's sequel to the excellent MK9 makes me giddy as a school girl.
THE GAMES I GOT ON PS PLUS AND CAN'T WAIT TO PLAY
Since subscribing to the Playstation Plus service in the summer, I've pretty much come down with the console equivalent of Steamsaleitis. I have gotten so many games that I've been meaning to play for free or at extremely reduced prices, and am buried underneath them all now. These are the ones that are currently in my metaphorical queue that I really want to just start up. (real life obligations be damned)
–Lone Survivor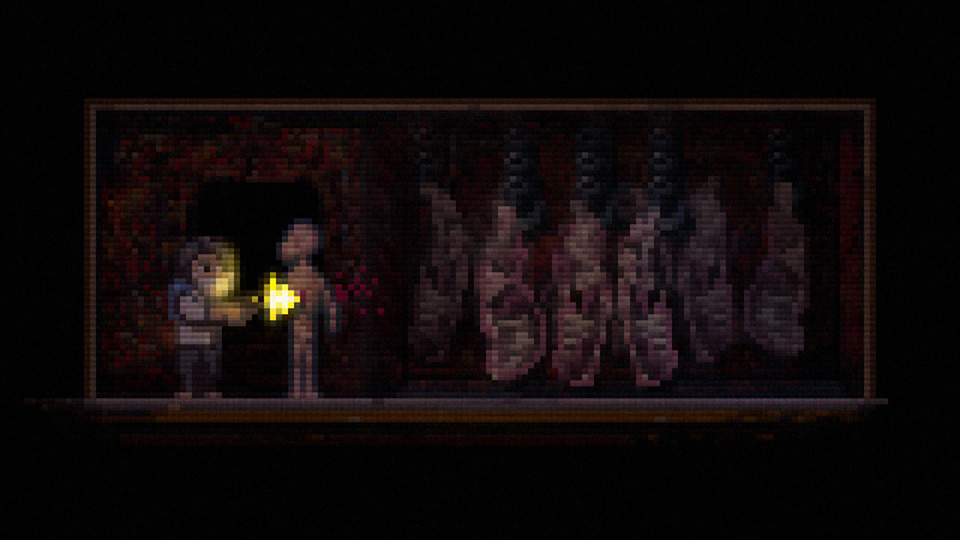 I know next to nothing about this game, and yet, since picking up the Director's Cut on a whim for a measly $3, it's been sitting in the back of my mind, whispering "play me, playyy meee." From what I can tell, it's a 2D sidescroller with pixelated graphics (so, pretty much the typical indie game), but the strange, atmospheric trailer did an amazing job of selling me on it. (so, good work, marketing dept. A gold star for you) Lone survivor appears to be a horror game and a pretty disturbing one at that. I'm very interested to see how the scares will translate into two dimensions.The fact that I have so little details on it, and am resisting looking up more, only adds to the building intrigue.
– Deus Ex: Human Revolution
I found the Director's Cut of this title on sale, and I've only heard good things about this game and it's soundtrack, so I knew I'd regret it if I didn't check this one out. I never played any of the original Deus Ex titles, but from the looks of it, I think I'll be fine just skipping into this one. The game looks to be sporting a very specific color scheme, and the futuristic world looks interesting. I'm just hoping that, as a narrative focused RPG, Deus Ex allows me to make decisions that are actually impactful. Aside from that, I'm willing to let the other aspects of this game surprise me.
– Deadly Premonition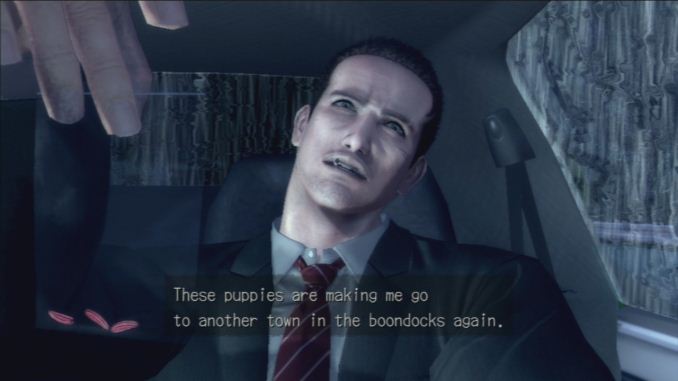 Wow, okay, so… this one is another Director's Cut. Yeah, I feel somewhat awkward about that, too. Can we just go back to the Capcom tradition  of just tacking on incredibly boisterous adjectives? Like, what about "Deadly Premonition: Ultimate Gold Turbo Edition ++" ? Anyway, this game is supposed to be one of those "so bad it's good" type of deals, and as a fan of the classic film, Troll 2, I'm really excited to play a game with that sort of… "charm." Did I mention yet that this is supposed to be a horror title? What does that say about me that I have included so many games in these lists with that in common? (Hint: it means I am 2spooky4u) Also, this is a Japanese title. Which is great. If there's something I love besides hilariously bad idiosyncrasies, it's hilariously bad, Japanese idiosyncrasies.
Runner Ups (seriously, I have way too many games to play now):
– Beyond Good and Evil HD
– Okami HD
– Strider